Caring for Real Fur Blankets – Here's What to do and What Not to Do to Make Them Last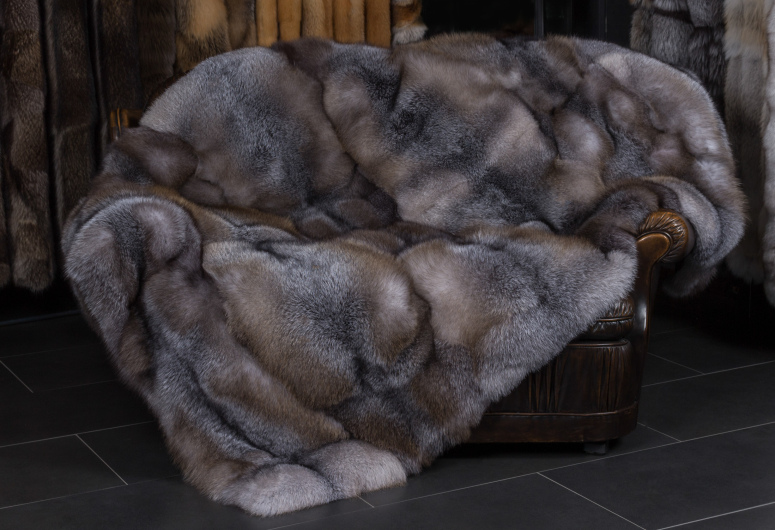 Natural fur from animal hair and skin is an excellent insulator that will keep you warm and cozy throughout the winter season. When it comes to caring for them, people lack the proper knowledge to do so. Did you know that it's not recommended to machine wash anything that's made of real fur? Whilst you can use hand washing technique with a damp cloth if you have a faux fur blanket, the same wouldn't work if your blanket is made of real fur. Having said that, it's very important to clean real fur blankets because of the following reasons. 
Whether or not you use them often, real animal hair and skin will produce oil over the course of time. 

They can get damp way too easily. 

they tangle and twist and the hair can pull out if handled with force. 
Precisely, owning something as exclusive and precious as a real fur blanket requires you to take proper measures to keep it hygienic and clean. We have, therefore, made this guide that'll take you through the different ways in which you can care for your fur blankets. But before that we'd like to make a mention of 3 amazing Wolfie Fur blankets that will make you fall in love with real fur. 
LUNA Mink Fur Blanket
This is a multi-colored fur blanket made of real mink from Canada. It has a beautiful velvet lining that arguments its looks manifold.
SHARI Fur Blanket with Trim
This is a luxurious fur blanket of premium quality. It's made of 100% real Sheared beaver fur that makes it extremely lightweight and warm. Besides, its edges are made of pure fox fur. 
QUEBEC Fur Blanket
This spectacular highly insulating real fur blanket is made of 100% pure red fox fur of Canadian origin. It also displays a velvet lining that enriches its looks further. 
Now Comes the Different Ways to Keep Real Fur Clean Without Damaging it. 
Here's everything that you should consider. 
Always get real fur dry cleaned every 6 months to keep it free of oils that generate in real furs from animals naturally. 

If the blanket gets damp due to any reason, use a blow dryer in cool mode and use it to dry the blanket. Make sure that you hold the dryer at arm's length to not damage the hair. 

Do not sit directly on top of the fur for a long time. It will cause creases and wrinkles and the fur might tangle too. 

If the fur gets wrinkly, never use an iron to remove those wrinkles. Instead, use a gentle cashmere brush to comb the fur. 
All in all, maintaining real fur isn't that difficult as people think it is. Just follow the tips we have listed above and your fur blankets will stay clean and damage free.