Best Diwali Gifts For Your Dear and Near Ones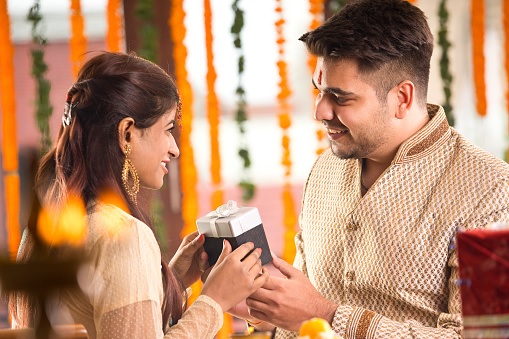 The Indian culture is marked with diverse holy and beautiful festivals, of which Diwali is one of them. Diwali or Deepavali is the most celebrated Hindu festival to mark the return of Lord Ram with wife Sita and brother Laxman. The festival is also celebrated to spread positivity, brightness and happiness in life. To summon divinity into lives, people declutter and clean their homes, decorate it with lights and oil lamps, eat sweets, and give gifts.
Gifts are exchanged between family and their relatives to express their best Diwali wishes and with the hope that light continues to prevail in their lives. If you are bored with receiving the Soan Papdi box as a gift, then think of many others like you. This year, instead of circling the Soan Papdi in and around your friends and family members, give them something they would like to keep with themselves Diwali after Diwali and would appreciate having received it from you.
Sweets: Indian festivals cannot be celebrated without sweets; Diwali is no different. As it is a week-long festival, sweets are relished in large quantities. Apart from Soan Papdi, there are many varieties of desi-ghee sweets that you can give. Kaju Katli, Kaju Rolls, Milk Cake, Gulab Jamun, Rasgulla, Burfi, etc. Many exotic and dry fruit sweet varieties are also available during the Diwali festivities, which you can give like Anjeer Paak, Rose Laddoo, Kesar Peda, etc. The other choice could be to go with sweet combo gifts or a box of sweets with Diyas and candles.
Decorative Items: Decorating the home with string lights, rangolis, flower garlands, torans, and other decorations are a part of Diwali rituals. So, gifting Diwali decorations seems to be the best because of their utility purposes. Instead of one, you can go with a box of Diwali decorations having multiple items like torans, candles, diyas, rangoli colours, Shubh-Labh stickers, along with some of the firecrackers. Make sure they are either eco-friendly or cause minimal pollution.
Handmade Gifts: Homemade Diwali Gifts are currently in trend. Make use of your festive time to create something beautiful from your hands. 3d greeting cards, mason jar with fairy lights, flower decorations, or any other gift that you know how to make can be gifted. Keep the theme and colour scheme, keeping in mind the Diwali occasion, like yellow, orange, red.
Personalised Gifts: Whatever festival it is, personalised gifts are always a good option to give. Even on Diwali, you can give personalised gifts like mugs, photo frames, tabletops, lamps, and others to your dear ones. Many more options are available, so search extensively before you select one for someone.
Gadgets: People are seen buying gadgets and technology appliances during the Diwali festivities, especially on Dhanteras. It is considered to be auspicious. As per your budget and if you know the preferences of the recipient, consider giving some gadgets or techno-gifts.
Dry Fruits: Diwali is the time to gorge on some healthy snacks. What's better than dry fruits? Roasted dry fruits are the ideal snack to munch without delving into guilt. Flavoured dry fruits like Cheese cashews, chilli almonds, salsa mix dry fruit are also available and can be gifted for a tasty experience.
Warm Essentials: Just after Diwali, the weather becomes cold and frosty. So, warm essentials like blankets, bed sheets, sweaters, heaters are some of the perfect gifts to be gifted. These gifts make for useful and thoughtful choices.
Take the pledge not to give Soan Papdi, but these gifts to your dear ones on the auspicious occasion of Diwali.