What Materials are Needed When Building a Mobile House?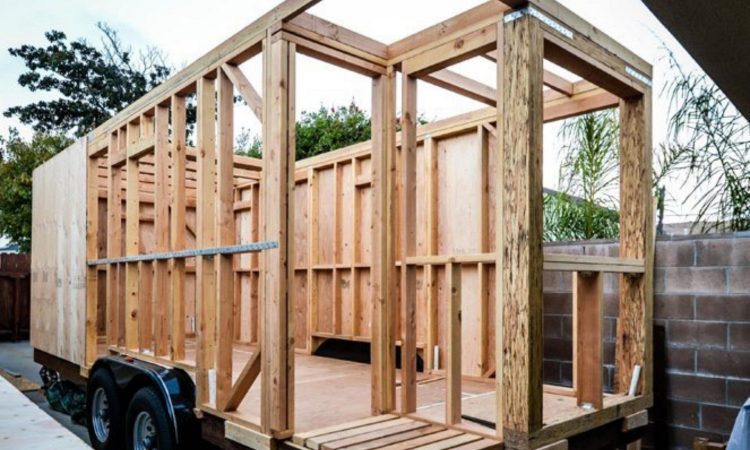 The idea of growing with time is much more affordable than purchasing a new home at once. Many people prefer living minimalist lives by building a mobile home. These are factory-built houses constructed and engineered according to the U.S. Department of Housing and Urban Development's building codes. It is only after obtaining a permit or license from the authority that people can begin setting up their homes using different mobile home parts. Read further to learn the basic materials or parts needed to build a mobile house.
The replacement mobile home door is the essential part. The main door is typically a fully-function door that usually swings outward. It may be solidly constructed or feature a small or multi-panel window. These doors are available in standard size or can also be customized according to owners' preference. When purchasing an exterior door, a homeowner can choose the one that swings out from the left-hand side or right-hand side.
Furthermore, talking about the foundation, the only attachment filling required is around the floor, door, and roof of a mobile home. So, make sure to seal the exterior door around correctly to prevent leakage.
Window screens are another major mobile home parts required to ventilate the home and keep out insects and debris. Owners often have standard-sized window screens, but these can also be custom ordered for uncommon-sized windows. These can also be purchased and installed for vertical slider windows.
Other essential parts needed to build a mobile home are doors for the interior. For instance, a water heater door is required to enclose the components of the plumbing and water heating system. In addition, these interior doors will feature slats for ventilation.
Shower faucets, toilet seats, shower doors, and bathtubs are other important mobile home parts required in a bathroom. These parts are usually made from chrome, stainless steel, or other metals that are rust or corrosion-resistant.
A kitchen sink might be available as a single or double sink. Moreover, it's essential to install filtering devices and ventilation components. A replacement motor may also be a mobile house part required for an older stove-top exhaust fan.
Some other mobile house parts can include electrical outlets, light switch plates, and light switches. The standard ones available for mobile homes are double outlets, although these can be modified.
Conclusion 
One significant benefit of buying or building a mobile home is affordability. Moreover, these homes offer a wide variety of fixed features, including recessed lighting, large rooms, tray ceilings, and more. Much of the materials required to build a mobile home are already designed. There is often no need for the constructors to build the materials from scratch; thus, they will have a lot of time to assemble these parts. Additionally, cutting out parts manufactured in factories assures a fitting design. Once all parts are installed by a professional, it ensures that the home meets the compliance guidelines.