How to Improve the UX of your Website for Maximum Conversions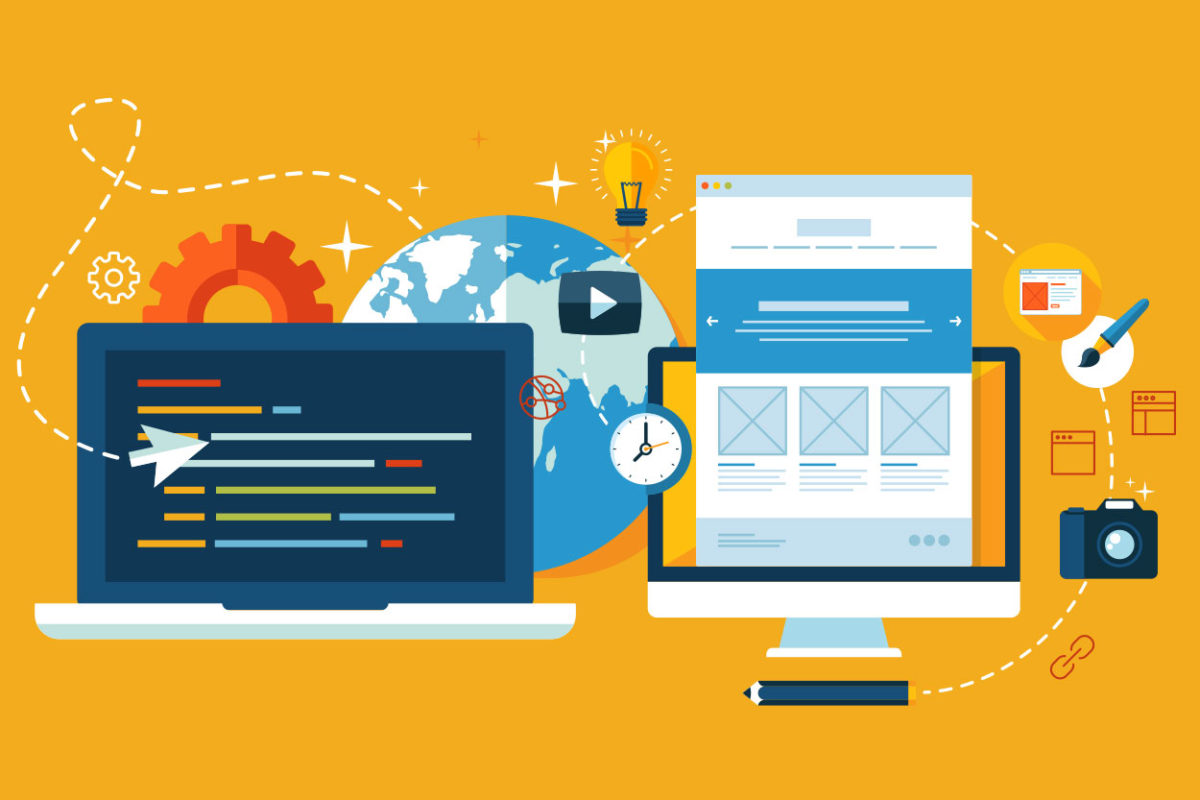 If done well,UX (user experience) often isn't noticed on your website. It works seamlessly and moves visitors between web elements as well as gives your website clarity and encourages conversions. But if this is not done properly then it can make your users frustrated and confused and your business will suffer. 
So, what is UX? UX design is the process of enhancing customer satisfaction and happiness by improving the usability, efficiency, and accessibility of your website interactions. With your customers making split-second decisions about a site, this helps in marketing and sales as well as provides a rewarding experience. Here are some pointers on how to improve your website's UX
Allow for more white space
White space is the key element of a good design, also called negative space around the content helps certain images and text stand out on the page giving it a clean and professional feel. White space also increases user attention and gives your site breathing room as well as enhances how attractive and readable your content is. The key here is to identify what are your most important aspects of the website and allocate it around white space while avoiding page clutter. 
Website visitors expect a fast and seamless online experience. They will leave if the page takes longer than three seconds to load so you need to ensure that your page loads between 1-2 seconds to see good conversions. You also need to ensure that your customers are able to access your website from their smartphones and nothing interrupts their fluid browsing experience. Using the free services provided by Google assess your mobile and desktop website speed. 
Create a better call to action
Customers navigate on your site by following visual cues that move them between important pieces of content. A CTA uses bold letters and active words to push them towards the next step. When creating CTA buttons, use colors based on user psychology, it will evoke different feelings from them. The more actionable and emotive it is the greater your conversions. 
Today's internet users want to see original images on a company website, not stock. Generic stock images can be easily identified by customers who then deem the site untrustworthy and ignore it. Taking the time to click high-quality photographs can increase conversions, especially if they are pictures of your products, services, location, brand, employees, and more – they will create a unique and satisfying web experience your customers want. 
Your headings and content is an important part of your eCommerce web design and they should align with what potential customers you are looking for. Using your keywords will help you attract the right audience, facilitate browsing and content. Aside from improving your overall website UX, using the correct headlines and taglines also impacts SEO rankings as Google gives more weight to headings than regular content so targeting the right words and phrases will improve your site experience and searchability. 
In Conclusion
Improving your website's UX provides value to your customers. Effective UK design is a rewarding effort that simplifies your website experience and provides value to your customers. Ensure that your site is fast loading, functional, and has information that is relevant to your potential customers. Leave nothing in the way, website design services need to ensure that the site is up and running and fast loading on every mobile device to ensure maximum conversions. Getting engagement is a simple task, and as long as you follow the above pointers, you can be assured that your site will stand out.