Here are the Best Cities for Work in Tennessee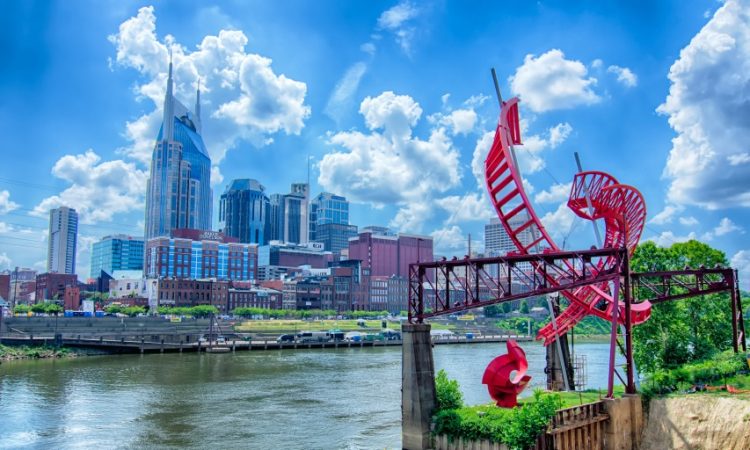 Tennessee is a state with a rich history and culture. It has a diverse economy with many opportunities to find employment. There are many companies in Tennessee that offer great benefits and competitive salaries, including some of the top Fortune 500 companies in the world.
The cost of living in Tennessee is below the national average, which means there is more disposable income for Tennesseans to spend on their families and themselves.
If you've been considering relocating to Tennessee for bigger opportunities, here are the cities that have the most to offer:
Chattanooga
One of the reasons why Chattanooga is an excellent city to look for a job in is because it has an unemployment rate that is lower than the national average. In addition to that, it has a low cost of living which means that you will be able to afford more things on your paycheck and still have money left over to save.
Chattanooga was known for its manufacturing jobs but it has shifted to an economy that includes healthcare and tourism. The city also offers excellent public transportation options with bus routes and Amtrak trains available within the city limits.
Knoxville
Knoxville offers various job opportunities for people who are looking for a place to settle. Some of these jobs include healthcare, education, and engineering.
Knoxville has a diverse economy with different industries like aerospace and defense, financial services, manufacturing, medical research and technology.
Knoxville is quickly becoming one of the fastest growing cities in the country. Knoxville real estate has been on the rise for a while now. It has seen an increase in population and has become a popular place to live for people who are looking for new job opportunities.
Memphis
Memphis has been ranked as one of the best cities for jobs by Forbes. This is because of its low unemployment rate and high number of job openings. The city has seen a significant increase in job opportunities in the last year, which has helped to make it one of the top cities for jobs.
The top three industries for employment are healthcare, retail, and education. These industries provide more than half of all jobs available in Memphis. In Memphis, you will find a variety of industries where employers are hiring. There are also many opportunities for entrepreneurs to start their own business.
Nashville
Nashville is a city that has been booming in recent years. It is the home of country music and other genres of music, as well as being a major center for health care, higher education, and manufacturing. With so many different industries to choose from, Nashville is one of the best cities in Tennessee for work.
Nashville is a growing city with more than 100,000 jobs. It also has many jobs that are not only well-paying but also offer benefits such as paid time off and healthcare. The cost of living in Nashville is lower than the national average, which makes it possible to save money and take care of your family.