Facelift Singapore: How is Facelift without Surgery Done?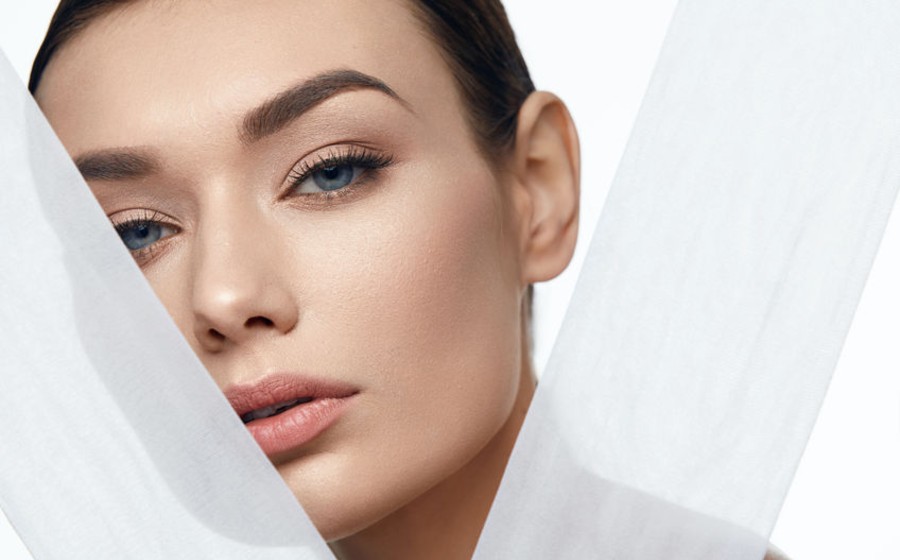 Non-surgical facelift treatments have already made waves as some of the most effective anti-aging treatments with the least risks. They're quick, do not require general anesthesia, and recovery is easier too.
Not every non-surgical facelift in Singapore may be ideal for you, though. Therefore, it would be best to find a competent and knowledgeable doctor who will be willing to guide you through what's involved during the treatment and the risks, etc.
Dr. Chua Cheng Yu, a highly reputed aesthetic doctor, offers his opinion on Thermage, one of the most trendy non-surgical facelift options on this page: https://www.drcychua.com/thermage-facelift-best-option-doctors-opinion/.  
The Thermage facelift review by Dr. Cheng also covers the side effects, risks of Thermage facelift and some of the alternative treatment options you may want to consider. The non-surgical facelift is more of a general term for aesthetic treatments like laser therapies and injectables that do not require large incisions or hospitalization.
They can be directed at different issues that impact the quality of your skin, such as aging and skin imperfections caused by factors like breakouts that leave scars on your skin. Therefore, they may be your best option if you are not for the idea of going under the knife for skin imperfections.
For instance, if your skin has shown signs of aging like losing volume on areas like your cheeks, under the eyes, around the mouth, lips, and the temples, and you wish to get rid of these imperfections without surgery, your provider may recommend non-surgical facelift in Singapore. The treatment, in this case, will be aimed at helping you replace the lost volume to restore your vibrant, youthful looks.
This guide explores two categories of non-surgical facelift treatments, how they're done, and the advantages. You'll also learn some of the risks your provider may want you to acknowledge beforehand.
Which is the Best Type of Non-surgical Facelift for Me?
There is no single 'best' non-surgical facelift in Singapore that can address every skin imperfection. Therefore, your aesthetic doctor will recommend a specific facelift treatment based on your aesthetic goals (if they're realistic) and if you're a good candidate for that type of treatment. Some of the most effective non-surgical facelift options you may want to consider are explained below. 
Needle-based or Injectable Facelift in Singapore: These procedures involve the needle, but no incisions are necessary.
Thread lift is a non-surgical facelift procedure that may be ideal for you if you're troubled with loose skin. If this aesthetic treatment is approved for you, your aesthetic doctor will skillfully insert fine and absorbable threads on the problem areas under your skin.
The threads will give your skin a natural, good-looking lift to make your skin look younger. Other than the lifting effect, thread lifts also activate your body's natural healing process to support growth and improve your skin condition in the problem areas. Side effects that may come with thread lifts are usually localized and may include redness and mild swelling in the treatment areas.
Dermal fillers utilize smooth and gel-like ingredients to help in restoring lost volume on your skin. The primary ingredient, in this case, is Hyaluronic Acid (HA) which is naturally found in the human skin and has powerful antiaging properties.
Dermal fillers work by plumping up the sunken areas of your skin to give you youthful skin and eliminate imperfections like dark eye circles. When used on areas like the nasolabial folds, this facelift in Singapore can improve your skin's quality to give you a smooth and wrinkle-free appearance.
Dermal fillers help your skin achieve the hydration effect by holding water and acting as a lubricant while also providing a cushion to protect the skin from damage. It is administered in microinjections where the filler ingredients are strategically placed beneath your skin on the problem areas.
Botox is a common antiaging treatment that may be ideal for you if you're troubled with wrinkles. It can also help with crow's feet, forehead creases, and frown lines, etc.
If your provider recommends Botox for your facelift in Singapore, you can expect them to inject the ingredient around the problem areas. Here, it will work by relaxing the muscles in those areas to iron out the wrinkles you may have developed due to continued facial expressions like smiling or laughing.
Needleless Non-surgical Facelift in Singapore: If you do not fancy the idea of going under the needle, a qualified plastic aesthetic doctor may recommend non-surgical facelift options that do not involve the needle. The treatments, in this case, are available in different types. We explain each of them below.
Chemical peels may be recommended if you're looking to shrink large pores on your skin and improve its quality. Your cosmetologist will need to use advanced chemical peels for this purpose if this option is recommended for your facelift in Singapore.
HIFU is the most advanced non-surgical facelift in Singapore. It is also approved by the FDA, making it the go-to option for beauty lovers who do not like the needles and the knife.
In a HIFU facelift treatment, your aesthetic doctor will use ultrasound energy to stimulate collagen production on the trouble areas of your skin. Your cosmetologist may recommend a combined approach to help you achieve the desired results based on factors like previous treatments you've had and age, among others.
Cryolipolysis is a fat-freezing technique for dissolving fat that may collect under the chin. This non-surgical facelift technique may be your best bet if you're looking for a defined jawline.
Can a Non-surgical Facelift also go wrong?
These treatments are not entirely risk-free; therefore, a non-surgical facelift may also go wrong. Therefore, it is prudent that before proceeding with a facelift in Singapore, your provider should explain the possible risks of the treatment. This will ensure that you make the treatment decision when aware of the potential risks and what may be done to avoid those risks or minimize the severity of such risks.
Do note that these results aren't usually permanent. Therefore, to get optimal results, it would be best to repeat the treatments after some months as directed by your cosmetologist.
Schedule a Consultation for Non-surgical Facelift in Singapore
Do you like non-surgical facelift treatments but you're unsure where to start or get reliable information? Send us an email now to schedule a consultation with a skilled and knowledgeable aesthetic doctor.
Dr Chua Cheng Yu: Acne | Acne Scar Removal | Pigmentation
13 Stamford Rd, #B2-35 Capitol Singapore, Singapore 178905
+65 8858 6689
https://www.drcychua.com/en/