Can I Claim Water Damage On My House Insurance?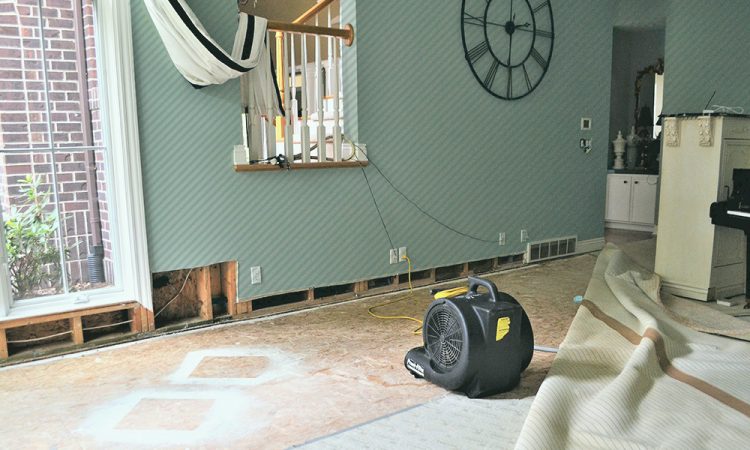 In Australia, house insurance claims for water damage are among the most frequent. Therefore, whether you're dealing with a busted pipe or a leaking dishwasher, here's a deeper look at whether water damage is covered in your insurance policy. A flood Services company offering water damage restoration services would be able to help in this situation. They also provide carpet dryer equipment and dehumidifiers on hire if you need them. 
The entry of unwanted and escaping water into your house can cause severe harm to your property and belongings. A homeowner's insurance policy covers many instances of water damage. However, coverage may be void if the damage was caused by pre-existing damage or a lapse in maintenance.
Regular property maintenance can lessen the likelihood of an incident and increase your chance of being covered if you need to file a claim. Water leaks and floods can cause various damages to a property, but does your homeowner's insurance cover these damages? Here are some frequently asked questions pertaining to water-related damage.
What Does Water Damage Mean?
There are several ways in which water can cause harm to your house and its belongings. This includes equipment like your refrigerator, dishwasher, and washing machine leaking, exploding, or overflowing water, as well as drains, pipelines, bathtubs, sinks, and toilets. External disasters such as floods and storms might potentially cause water damage to your property.
Does Home Insurance Cover Flood And Water Damage?
The majority of homeowner's insurance plans include "escape of liquids" as a regular provision. However, it would help if you verified the specifics of your insurance. This often covers damage or loss from water seeping from appliances, plumbing, or infrastructure. 
Does Homeowner's Insurance Cover Burst Pipe In Your Home?
Yes, if flooding suddenly or unexpectedly occurs from a water main or pipeline, your homeowner's insurance will cover any resulting damage. However, they may not pay the cost of pipe repair. Always switch off the water at the main supply when leaving an unoccupied property for any time.
Storm damage is a fully insured event, and your home's storm-related damage is often covered. However, it is vital to maintain your residence. If the damage was caused by a lack of upkeep, such as leaves clogging the downspouts and causing water the property to be damaged, it might void your insurance coverage.
Insurance Policy For Water Damage Repairs
It is essential to read your policy paperwork since it explains what is and is not covered. For instance, some plans cover the expense of determining the source of water damage if it is unknown. However, plans may not reimburse the cost of repairing or replacing water-damaged property (like fixing broken pipes). Many homeowner's insurance plans provide basic or optional coverage for damage or loss caused by storms or floods.
For more details about carpet drying services, discuss our requirements with a flood services and restoration company that offers prompt services and personalized attention.