4 Recommended Cool Villas Near Beach in Mandalika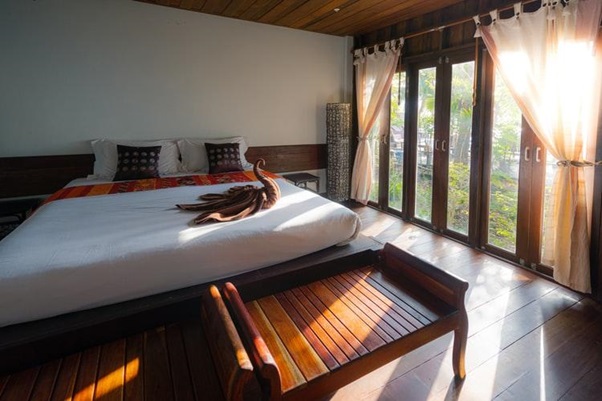 Mandalika is one of several super-priority tourist destinations in Indonesia. No wonder so many tourists want to visit this area. What is it that Mandalika doesn't have? Unspoiled beaches, lush green hills with sea views, beautiful villas, it's all here!
Of course, you will get an even more memorable vacation experience by choosing the best accommodation in Mandalika. Even more interesting if you choose a villa in Mandalika near the beach. When else can you wake up with a beautiful wide sea view?
Choosing the right accommodation for your heart is sometimes tricky. However, you don't have to worry anymore because we have prepared four recommended villas in Mandalika near the beach that you will definitely like! Check out the recommendations below!
Harmony Villa
Are you looking for accommodation that is anti-mainstream and has vibes like abroad? Introducing Harmony Villa, located on Jl. Raya Kuta. As soon as you enter this inn, you will immediately fall in love!
So, what makes this accommodation unique? In addition to the dominant white interior and exterior, the swimming pool in this villa is built right in front of the terrace of each room. So, you can jump right in after opening your eyes in the morning. This villa also provides a wide selection of entertainment facilities, such as a library, playroom, to surfing lessons.
Kalea Villas
Kalea Villas is only approximately 6 minutes from Kuta Mandalika Beach. There are three types of villas that you can choose based on your needs. Kalea Villas is a type of one-bedroom villa with an open-air concept and several complementary facilities. Starting from a spacious living room, dining room to a fully equipped kitchen.
If you come on vacation with family or friends, then Kalea Deluxe Villa is suitable for you to choose from. The villa has two bedrooms and is sufficient for 5 to 8 people. The uniqueness of this type of room is the shower which is in an open space.
This villa in Mandalika has also carried an environmentally friendly theme. They are starting from installing Bio-Septic tanks to their mission to reduce plastic waste around the villa. Cool, right?
Kies Villas
Staying at Kies Villas will make you feel like a vacation abroad! How are you not? The villas here are uniquely designed and built using the concept of classic Sasak traditional houses, but with a touch of modern facilities that are sure to make you feel comfortable! Oh yes, the staff here are also friendly.
The two floors of this villa have different themes. The lower floor carries the theme of open space, which is cool for relaxing and hanging out, in contrast to the second floor, which is more private. There is a queen-size bed with complementary facilities such as mosquito nets, air conditioning, and a balcony overlooking the pool.
Not only as an inn with good facilities, but you can also join surfing classes held from Kies Villas. Later, you will be taught by a special crew of local professional surfers in an exciting method. Each student will be assigned with one instructor.
Batu Villas
Batatu Villas are hidden gems in the middle of Kuta Mandalika. For you newlyweds, it is mandatory to make this villa a place for a honeymoon because you will be spoiled with a romantic atmosphere. Moreover, the distance from the villa to Kuta Mandalika Beach is only 5 minutes. You can have a fun walk, right?
This villa is dominated by brown color, which makes it look classic as well as luxurious. Private swimming pool, dining room, bedroom, all the facilities here look luxurious in the picture and in real!
A shower in an open space is a unique thing that you might encounter while staying at Batatu Villas. You don't have to worry about privacy, because this villa has specially designed the privacy of each guest who stays here.
Well, those are some villa recommendations in Mandalika near the beach. Now is the time for you to make the journey a pleasure. What are you waiting for? Plan your next trip to Mandalika!
Whether your trips take you on a long stroll on beaches, delicious cuisines, relaxing spas, and resorts, or urban attractions, extra research will give you the best experience for your visit. Get to know more about Mandalika by visiting Wonderful Indonesia.