What are the Best Ways to Transport Liquid Cargo?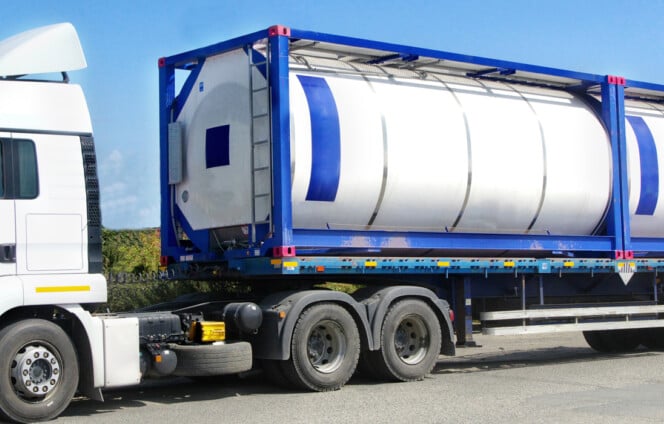 It can be challenging to ship bulk liquid while maintaining product integrity and keeping costs down. Moreover, with multiple bulk liquid transportation options, choosing the most efficient and cost-effective one is tricky. So, the question is how to select a liquid shipping method that best meets an individual's needs. Two key aspects that one can consider while determining the liquid cargo transportation mode are the volume of the liquid and whether it's hazardous or not. This article enlists the best ways to transport liquid cargo.
When transporting a sizeable liquid cargo capacity, ISO tanks will be an idea. This liquid transportation container can carry around 20,000 to 26,000 liters (5,300 to 6,900 gal.) of material, and a 23' container carrying up to 33,000 liters (8,700 gal.). 
Moreover, using ISO tanks, it's possible to transport various liquid cargo, including hazardous and non-hazardous materials, in gaseous, liquid, or powder form. It is because the ISO tanks are built of anti-corrosive materials like solid steel for protecting and maintaining the long shelf-life of the liquid cargo during transportation. 
Individuals can use drums and barrels of steel, fiber, and plastic to transport the liquid cargo. They require a liner or coating for maintaining food hygiene and a pallet and strapping for safety. Now that the volumes of drums range from 20 to 250 liters (5.3 – 66 gal.), they are ideal for shipping a lower capacity of liquid cargo. Furthermore, one can use authentically certified drums to ship hazardous liquid cargo. 
Intermediate Bulk Containers (IBC)
Intermediate Bulk Containers are reusable and industrial containers specifically made for shipping bulk liquid and granular substances, including chemicals, solvents, pharmaceuticals, and food ingredients. The containers of different sizes and shapes make it easier to stack and mount them on a pallet. It means that IBCs can be moved with the help of a forklift or a pallet jack without much effort. 
Regarding volume, these containers can hold 200 to 1,250 liters – between the capacity of drums and tanks. 
A remarkable piece of equipment, flexitanks are made of plastic material. It is typically a multilayer bag that can hold up to 25,000 liters (6,900 gal.). Flexitanks are usually installed within a standard 20' container, and the liquid product is pumped into them from the top or bottom. 
Like an ISO tank, filling a flexitank up to 24 to 25 tonnes (53,000 to 55,000 lb) is recommended to adhere to the maximum pressure limits. Furthermore, these tanks are best suited to ship non-hazardous, oxygen and moisture-sensitive products, such as wine, chemicals, flat beer, etc. 
Conclusion 
Bulk liquid transportation is much more complicated than solids or dry materials. Liquids are more likely to spill during transit, making choosing a suitable transportation mode for safety crucial. The above-listed are the best ways to ship the bulk liquid. An individual can determine the right means by analyzing the volume and nature of the liquid product. In addition, one can take necessary precautions, like regular inspections or testing tank trucks, to ensure safe liquid cargo transportation.