Upgrades for a Thrift Store Mirror with a Self Adhesive Mirror Frame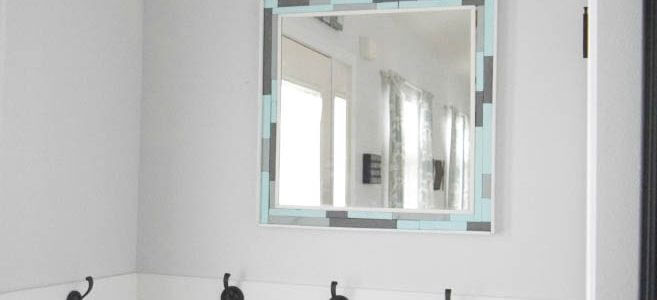 You never know what you will find shopping at a thrift store. The second-hand products at these shops offer another means of keeping goods out of landfills while saving you money. However, not everything that you find at these stores will fit into your home's existing décor theme. With a self adhesive mirror frame, though, you can elevate any plain thrift store mirror into something special for your home.
Give a Frameless Mirror a New Face
One of the simplest ways to change a thrift store mirror is by adding a frame to a frameless model. In some thrift stores, especially those that have second-hand materials from homes, you may find mirrors that don't have their own frames. Builders often mount these frameless mirrors in bathrooms to allow the homeowner to upgrade them as desired. These mirrors don't need much to elevate them beyond their discount shop origins.
Adding a simple frame around the mirror makes it possible to fit the mirror into any décor style. Plus, a mirror frame completes the appearance of the mirror, so it looks like a piece of art in your home instead of a practical device.
You have several options for frames, but due to the variety of sizes of mirrors, finding a standard frame may be difficult. For ease of installation, you don't need to build your own frame. A self adhesive mirror frame makes upgrading the appearance of your thrift store find simple by pressing the frame into place.
Frames for a Variety of Home Décor Styles
To make a plain mirror a better addition to your home, you should add a frame that matches the décor theme of the room where you will hang the mirror. For example, if you have modern décor, consider using a simple, plain black frame around the mirror. A tooled gold frame makes the mirror look elegant and a perfect fit for a home inspired by French décor. Wooden frames work well with classic country styles.
Change Any Room's Appearance with a Mirror
Upgrading a thrift store mirror can improve any room's appearance, not just your bathroom. You can install a newly framed mirror in hallways, kitchens, and living rooms. By installing a framed mirror across from a window in a dark hallway or kitchen, you can brighten that area as the mirror reflects natural light. In a living room, placing a mirror over the mantle at an angle makes the room look larger by reflecting more of the space.
Transform an Old Mirror into a New Addition for Any Space
Any home can benefit from an upgraded thrift store mirror. Go shopping at a second-hand shop and bring home several sizes of plain mirrors. With your imagination, you can turn these plain surfaces into eye-catching pieces for any room of your home.