The travel tips to keep in mind when visiting Coorg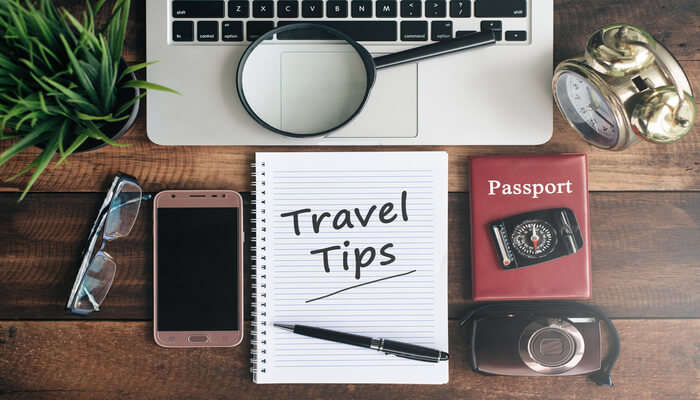 Coorg is referred to as the Scotland of India happens to be a popular tourist destination. It is situated on the eastern slopes of the western Ghats as this place is known to share is border with six districts. Yes, you may plan a trip to this wonderful place but before you do so there are some pros along with cons to consider. An example is the Tamara Coorg which is an iconic destination in this part of the world. Every place in the world has its own set of traditions and customs which people who are visiting needs to pay attention. Below are some important tips to keep in mind when you are travelling to Coorg for the first time. Take note of the fact that they are generic tips, and anyone can follow
The best time to visit
The most important tip with Coorg is to decide which time of the year you are planning to visit. Though tourists visit this destination round the clock but the best time to visit the place is between the months of October to May. At this point of time the temperature is neither too hot nor cold. An average temperature is in the bracket of 16 degree Celsius to 26 degrees Celsius. In the months of November to January the temperature would drop down to 10 degrees Celsius. If you are planning to travel during this time of the year you need to carry a bag of warm clothes.
Be aware about the roads
If you are driving to the destination along with your friends and family members you need to be extra cautious of the roads. Along with an extra amount of medication you need to carry a medical kit. You need to be aware that the showroom kit already there would be of immense help. It is not only about the medical kit, but you need to carry additional accessories in the form of fruits, packed food in the case of any emergency. A suggestion is to carry extra medicines when you are travelling to Coorg since it is not even easy to avail the basic medicines when you are in Coorg.
A private vehicle
If you are looking to travel to Coorg with your friends and family then you need to plan out a few things well in advance. When you are in solo a lot of things may be managed but things change drastically when you travel in a group. It is suggested that you need to plan out a private vehicle when you are travelling to Coorg. A private vehicle can be hired from Bangalore, Mangalore or Chennai which once again would be dependent upon the destination you are planning. It is better that you return back in the same vehicle. This is suggested as you would not get any local vehicle when you are planning to travel back. It is going to be the case if you are planning a long weekend or during a peak season then opt Tamara Coorg is an iconic destination
Do not travel at night
As part of the next safety trip of travelling in Coorg is that you should not travel at night. There are ample reasons why such a measure is suggested. It is better if you do not travel to the remote areas in the dark and after sunset you need to avoid such places. The reason is that roads are pretty narrow and driving down on these roads becomes a risky affair. In addition, there is another reason to avoid such roads during the night-time. Apart from narrow most of the roads also look the same which adds up to the problem. Due to all such reasons, you may get lost. So, till it is urgent you should avoid travelling at night.
The voice needs to be low when you are on a call
It is one of the important travel tips in this part of the world. But most of the tourists are not aware and they do not pay heed to the local culture and customs out here. When you are in Coorg you need to be low in terms of voice on a call. The reason being that the locals are very disciplined people. The chances that they are going to entertain such a type of behaviour would be relatively low. They fall into the category of people who would not tolerate any type of nonsense as they are straight forward people. If you are doing something wrong, they would not mind to tell things on your face. If such a situation occurs It is better that you apologize to them and leave the place straight away. Make it a point that you do not get into any form of argument with them.
Carry sufficient amount of cash
It is likely that you are not likely to come across a lot of ATMs. So, it is better that you keep the maximum amount of cash that is possible with you. This cash is going to take care about your food and other expenses. There are hardly any chances that the shop owners are going to accept electronic form of payment. A reason is that telephone lines are mostly down during the rains and network on the mobile phones is difficult. So, you will not be able to withdraw money or pay cash. It is better that you pay for your accommodation along with other expenses before you reach here.
To sum up things as already discussed you need to respect the locals and their customs and traditions. There are a few things that people have not gone on to incorporate in their lifestyle and you need to make sure that you enter their bad books. One of the handy tips to follow is that you should allow loud music to be playing in your car. Even do not bring plastic bags when you are travelling to this part of the world. But for the best stay, remember Tamara Coorg which is an iconic destination in the place.