Reviewing & choosing between sit-stand desks: Your easy guide!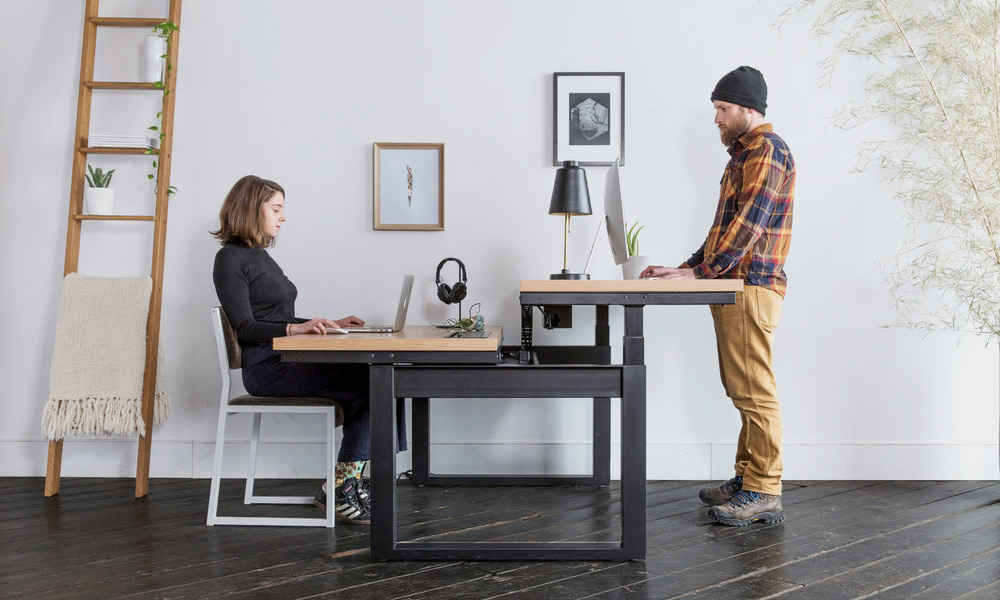 Most of us have jobs that demand us to sit in the same positions for hours. This can have a detrimental impact on your back, spinal health, and overall wellbeing. A good way to manage the problem is to invest in a standing desk, also called a sit-stand desk, which basically allows you to switch between positions easily. You don't have either sit or stand for long hours. If you check online for PrimeCables sit-stand desks, you will find a whole range of options, so how do you choose one? We have put together a guide that will come in handy. 
Start with the types. Most standing desks are either hydraulic, manual, or electric. The electric variants are the most expensive ones, often with features like advanced settings, timers, alerts, and even touch panels. The hydraulic ones are somewhere in between, but still easy to adjust. Manual sit-stand desks can be cumbersome at times, especially if you are really busy at work. 

Consider the usage. If more than one person is going to use the standing desk, we strongly suggest that you check for all the details, such as adjustment range, height change range, and weight capacity. For instance, when you have to place multiple monitors, too many files, you would want the desk to be sturdy enough. For personal use, the adjustments that can be done to a desk is all that matters. 

Your budget. The cost of a sit-stand desk depends on several factors, including the type, whether a tabletop is included, and if the product is backed by warranty. At the least, you can expect to spend around $200 for a decent desk, and probably $500 or more for an electric option. 
Other things that matter
When it comes to comparing sit-stand desks, do check if the product comes assembled, can be assembled easily at home, or needs professional installation. The change between positions should be as swift and seamless as possible, because productivity at the workplace is something that you cannot compromise with. There is also a fourth category, where an attachment is basically adjusted or mounted on your existing desk, and while these are cheap, these are not exactly sit-stand desks. 
Check online now for the best deals, offers, and products, and don't forget to buy a desk that offers value for money in the long run. You wouldn't be replacing the sit-stand desk for the next three to four years.