Most Sought Jobs After an MBA in Operations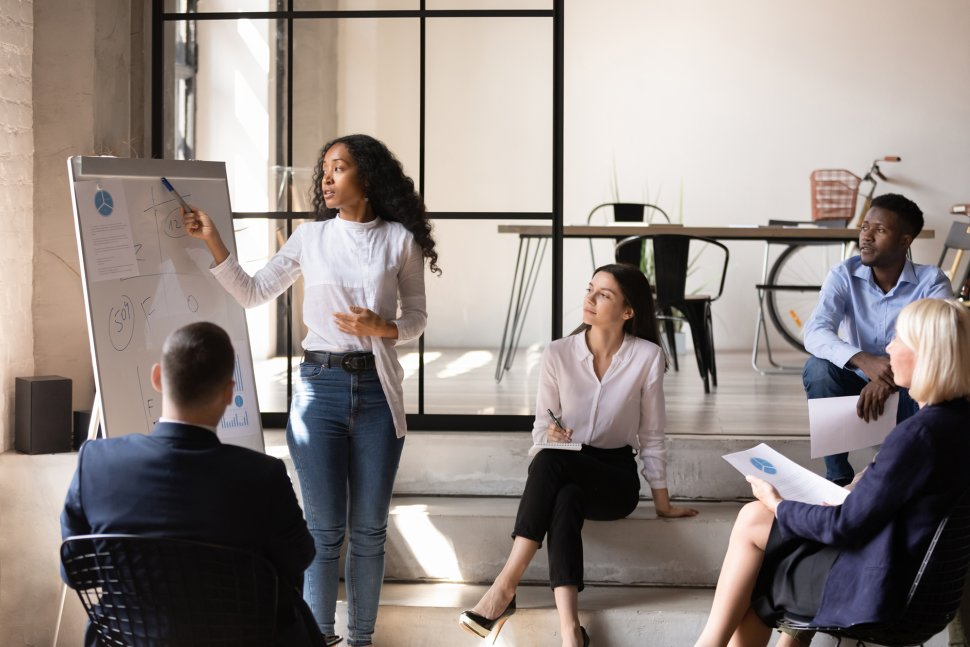 One of the essential components of any organization is operations management. Operations many tasks are to manage the operations department by ensuring its quantity, quality, and production. The operations department aims to ensure that the product, which the company is offering to consumers, has cost-effective production and the product can meet the consumer's expectations. Scope of operations management is increasing day by day in our country as a nation is aiming to be a manufacturing hub in the next decade.
MBA in operations management is targeted at inculcating skills and knowledge regarding planning, creation, and resource capability management used by companies to produce products or services. Scope of operations management is very diverse as during the course, a candidate also learns about chain design, logistics, and supply chain management.
Subjects taught during the course of operations management are:
Organization management
Managerial economics
Management accounting
Business skills development
Business policy and strategic development
Scope of Operations Management
Like other specializations in MBA such as Finance, Marketing, and Human Resources, MBA in operations management is a highly sought-after career path. MBA in operations management prepares a candidate to handle interdepartmental tasks and how to be industry-ready. What an organization is seeking and its process is the task of the operations management department. Operations managers are high in demand, making this career a lucrative one with a nice salary package.
The efficiency of the product cycle in production and logistics procedures is the necessity of every manufacturing unit. This requirement has created a booming job market for graduates in MBA in operations management as every manufacturing unit needs operations managers at different levels of the organization. In the present scenario, operations management's scope is excellent, as operations management has become a tool for manufacturing and logistics. The field is going through a change with the dynamism of the manufacturing Industry.
Hierarchy of Operations Management in an Organization
Operations executive– responsible for delivering operations strategy and objectives, ensuring the organization reaches its production goal and works with accuracy. The main task is to report and monitor the squad and look over the appropriate implementation of policies and standards.
Operations Manager- to oversee HR tasks and to analyze and improve the process and productivity of the organization.
General operations manager- to account for finances and oversee budget and its allocation.
Plant manager- to account efficiency and productivity of plant and decide about performance and future goals
Nowadays, MBA has become a top choice course for candidates after graduation to brighten their career prospects. To opt for the right specialization, one has to weigh in their dynamic job market interests and mood. But nowadays, students can pursue their interests and increase their high-salary job prospects by going for MBA Dual specialization. The benefits of doing MBA Dual specialization are too many and provide students with the opportunity to study specialized course structure for two different fields of management studies.
Usually, among the total number of MBA graduates in an academic year, only less than half can get a job. Most graduates lack the diverse knowledge to organize the company, which is essential in this dynamic job market. MBA dual specialization allows candidates to showcase skills and knowledge in diverse domains of the industry.
With the rise of demand for MBA among students, the number of courses under the curriculum has also increased. A student in his first-year studies compulsory papers and his second year can choose any combination to study. Usually, this major specialization is made up of two to three courses. And these courses are targeted advanced areas of industry like marketing, operations, and finance.
Scope of MBA dual specialization Is excellent because with knowledge of two field candidates can have wider skills set and knowledge of Industry. Allowing candidates to perform their tasks more efficiently and confidently. MBA dual specialization is a value for money course providing students high employability options, as it provides versatility students get a competitive edge over other candidates this resulting in more career opportunities.