Is Your Epoxy Garage Floor Coating 100% Solid? Does It Matter?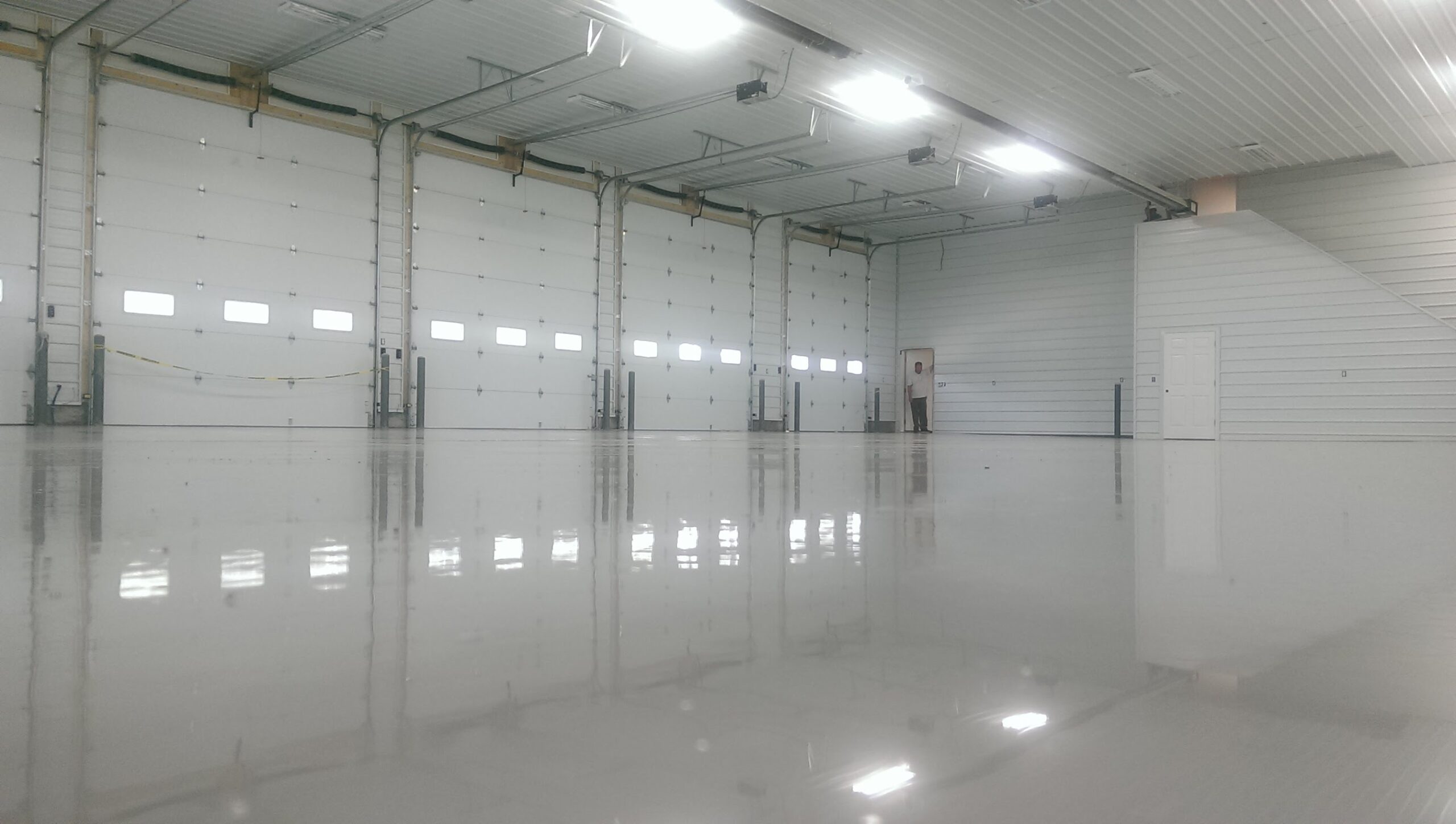 A garage floor is only as good as its lifetime. An ideal one will assure you of long-term service and minimal to zero repairs involved if proper maintenance is done. Well, that's basically why most people opt for epoxy garage floors. A garage can be messy, greasy, and with tools here and there. A quality epoxy garage floor near me is essential to every homeowner.
Epoxy flooring is a synthetic resin flooring system laid on the top of concrete substrates to offer protection and decoration to a garage floor. This flooring system can comprise multiple thermosetting resin layers that are poured, troweled, or coated and evenly applied onto the concrete substrates.
It can be challenging to get a flooring solution that can stand the test of time as chemical, stain, spills, and impact resistant. Almost all garage flooring have their share of disadvantage. It's basically why wearing stable shoes while walking on concrete is vital. However, epoxy garage floor coating seems to draw more benefits than drawbacks.
So let's first consider the pros before we determine if epoxy flooring is 100% solid.
Advantages of Epoxy Floors
The selling factors of using epoxy floors on your garage space include:
Affordability

– It's tough to beat epoxy floors' per square foot price compared to other floorings. Since you can directly install them over concrete, affordability is the most immediate advantage of epoxy flooring.

Durability

– Epoxy floors have a longer lifespan than other flooring types. Concrete is the only flooring to beat the durability of epoxy flooring, but since the latter is installed onto concrete, they complement each other to make your garage exceptionally durable.

Longevity

– If properly installed, epoxy flooring can last you a couple of decades before peeling or cracking.

Safety

– One of the often unconsidered advantages of epoxy flooring is its safety. They reflect light off the floor of a garage to enhance the visibility inside the space.

Appearance

– Epoxy garage floors look professional and bright. Their appearance entices homeowners to settle for them. The even surface and smooth texture make it easy to clean and maintain. Since it's difficult for substances to stick onto the floor, it makes it easier to clean up any mess.

Resistance

– Epoxy floors are significantly resistant to oil, bleach, cleaners, gasoline, transmission fluid. The sole reason they are highly preferred within the automotive industry. Furthermore, other than the chemical substances, epoxy floors are also resistant to water and heat. Surprisingly, they are also germ and bacteria resistant which makes sanitation easier.

Protective

– Epoxy flooring also protects the concrete beneath it from stains, cracks, moisture, and grease. It will save you a fortune on maintenance costs in the long run. Nonetheless, this will depend on the professional you'll bring on board to install the flooring. We recommend going for experts such as Garage Floor Coating of Nashville for quality installation services.

Variety

– Epoxy can effectively decorate your floors as there is a variety of colors that adds an elegant shine, smooth, and flawless appearance. There are both personalized or traditional designs and patterns to choose from.
Is Epoxy Garage Flooring 100% Solid?
There are tons of advantages of epoxy floors that indicate how well they rank compared to other floorings. They bring in durability, chemical, impact, heat and water resistance, longevity, and protective features on board. They further ensure that the concrete beneath is free from possible damages. It creates an overall perfect working environment in your garage as there's no need to be so cautious while changing your punctured tire or refilling your brake oil.
Does It Matter?
It does! It's preferable to have reliable garage flooring that'll serve you for years without having to replace it. The epoxy garage floor coating proves to be the best alternative because of its solidity with minimal maintenance involved. It matters because it's durable, serves you for long, and requires fewer maintenance costs.
It's important to know that there are different types of epoxy floors, and it's advisable to consult with an expert before installing one in your garage. It would be best to research before choosing an epoxy garage floor. Different costs are involved, and it's essential to address them while budgeting. Visit garagefloorcoatingofnashville.com for the best and professional epoxy floor coating services.