How To Give Your Canine Friend Healthy Skin And A Great Coat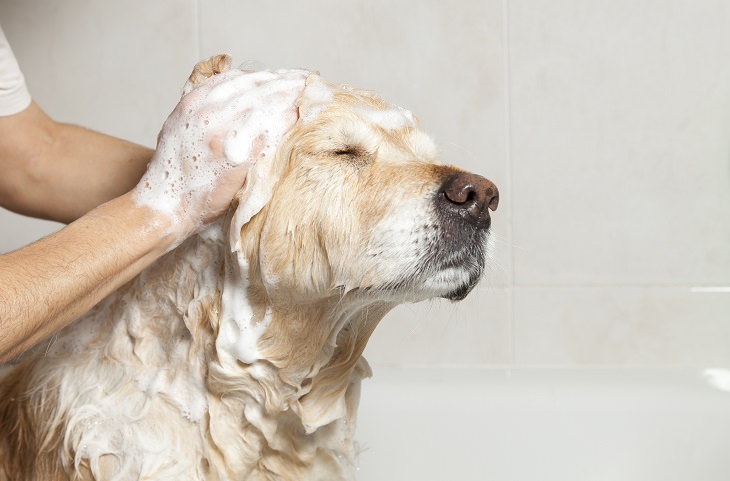 One of the most common reasons people take their pets to the veterinarian is for skin issues. Winter can worsen the problem by triggering a variety of skin conditions due to the cold, dry weather and reduced humidity. Following a few quick measures will help you control your pet's skin and coat conditions.
Ask Your Vet For Advice
If your dog's skin is flaking and itchy on a daily basis, it's time to take them to the vet.
There are a number of medical problems that can affect your dog's coat's. Infections, fleas and ticks, parasites (such as roundworms, tapeworms, and hookworms), and kidney or thyroid disease may all deplete your dog's supply of vital nutrients for a healthy coat. If a foul or heavy musky odor persists on dry fur after your dog has been bathed, it may be a sign of fleas, fungi, or bacterial infection. You can also buy Vetscan Flex4 rapid test kits to diagnose a tick or flea borne diseases in 8 minutes.
Bathe Your Dog Regularly
Bathing your dog properly is another excellent way to enhance their skin and coat. Bathing your dog roughly every 6 weeks is a safe general rule. Note to change this based on the length of your dog's coat and its proclivity for getting dirty. However, bathing your dog too much will cause the skin and fur to lose some of the natural oils that keep them safe, resulting in dryness and discomfort.
Brush Your Dog
Clean your dog's coat every few days, regardless of his or her fur type. So, pick a brush that is suitable for your dog's breed and get to work. If your dog sheds a lot, you can also invest in a de-shedding brush, which will keep your dog's fur looking groomed at all times.
Diet and Supplements
A regular regimen of vitamins and supplements will also help keep your dog's skin healthy. Good skin necessitates fatty acid, oil, and vitamin-rich items. Raw goat's milk is definitely not the first thing that comes to mind, but it's perfect for your dog. It includes active pre and probiotics, vitamins, minerals, electrolytes, enzymes, protein, and fatty acids, and it assists in the reduction of inflammation and allergies. When it comes to your dog's overall wellbeing, it really works effectively.
Oats
Oats are a cereal that gives nutrition. They have a low starch content but are high in minerals, especially potassium and phosphorus. Calcium, magnesium, B vitamins, and iron are all present in oats. They encourage healthy skin and hair by helping your dog's intestinal tract and aiding in the removal of toxins from the body.
Use Coconut Oil
Coconut oil may be applied to the inside or outside of the body. It will make your dog's coat shine, assist in infection prevention, and moisturize dry skin. Following a bath, rub your dog's hair with coconut oil for a few minutes to hold in the moisture. Adding a few drops to the shampoo is another option. Offer your dog a teaspoon of coconut oil with their food once a day to boost the feel and look of their coat as well as encourage good digestion.
Paying attention to your dog's coat and skin can result in a healthy, active dog that is a pleasure to look at — and a privilege to live with — every day!