Best Commercial Outdoor Shade Structures to Install Now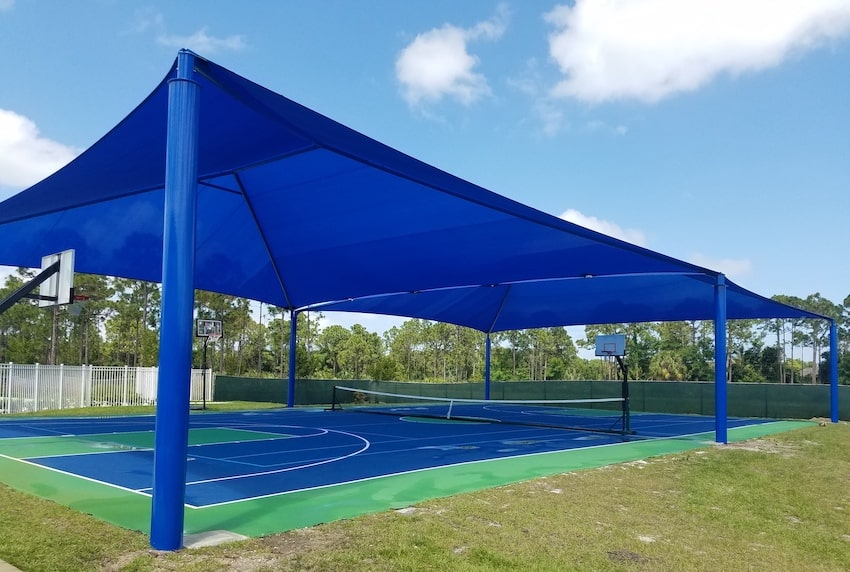 Commercial shades can be an excellent investment as they offer the necessary protection against the scorching summer heat. Your customers will love the idea and feel privileged as they enjoy their time at your place. Commercial outdoor shades are used everywhere, from resorts and amusement parks to restaurants and the hospitality industry. Even parks and sports grounds invest in quality shade structures for their aesthetic and practical benefits.
If you are also planning to add these shade structures to your commercial space, the following commercial outdoor shade structures should be the best picks.
1. Permanent Umbrellas
One of the most commonly used commercial shade structures for outdoor use, permanent umbrellas can offer ample protection against the sun. They are an ideal shade solution for outdoor spaces like picnic areas, pool patios, general seating or dining areas, and cafes. Hotels, resorts, and water parks often use these for covering their outdoor areas and creating appealing outdoor spaces.
You must buy the best quality umbrellas made with chemically stable materials. They are particularly appropriate for environments with treated or salt water. While they are most commonly installed around pools, they can also be used to provide shade for café dining and seating at parks and sports centers. You should opt for permanent umbrellas if you plan to create multiple shaded areas around your large commercial space.
2. Shade Sails
Shade sails are the best commercial outdoor shade structures to create a designer ambiance for your outdoor spaces. They can be used everywhere, from resorts to city parks, and make a style statement. The best shade sails not only add to the aesthetic appeal of your outdoor spaces but also protect your customers and the property's outdoor features from the sun and rain. You can even use multi-level shade sails to create modern shaded outdoor spaces. Your customers, guests, and employees will all enjoy the whimsical elegance of these beautiful architectural structures and the cooling shade they offer.
Shade sails are ideal for city parks, playgrounds, pools, resorts, splash zones, country clubs, and outdoor dining. You get virtually endless design possibilities and can choose from a wide range of color combinations and shapes.
3. Permanent Canopies
If you are looking for a single permanent shade structure, installing permanent canopies in your commercial outdoor spaces would be the best choice. They are appropriate for providing shelter over seating areas, sandpits, playpens, and other commercial outdoor spaces.
Canopies offer much better wind resistance than umbrellas and ensure a big coverage area for public spaces. Depending on your specific requirements, you can buy them in different square and rectangular configurations. Opt for something with a durable, powder-coated steel frame and a UV Shadecloth for maximum protection against dirt, dust, moisture, and UV radiations.
4. Commercial Awnings
Commercial awnings can be a perfect source of protection for your interiors against direct sunlight. You can get awning canopies custom-designed to fit your desired window size. You can also use them for entryways as they offer protection against the sun and rain. Besides, awnings can also help reduce wear and fading on your furniture and interior surfaces. They can effectively bring down ambient temperatures for your interiors and cut down the cooling costs. You can buy awnings in different custom branding and color options, making for more attractive storefronts. They make an ideal choice for restaurants, grocery stores, retail stores, and offices, among other commercial buildings.
The best commercial outdoor shade structures bring a lot of aesthetic value while providing much-needed protection against the sun and other environmental factors. Shade Pro is a trusted provider of a wide range of high-quality outdoor shade structures for commercial use. Get in touch now with shadepro.com for more details and a custom quote!