7 Tips for Building an Alfresco Area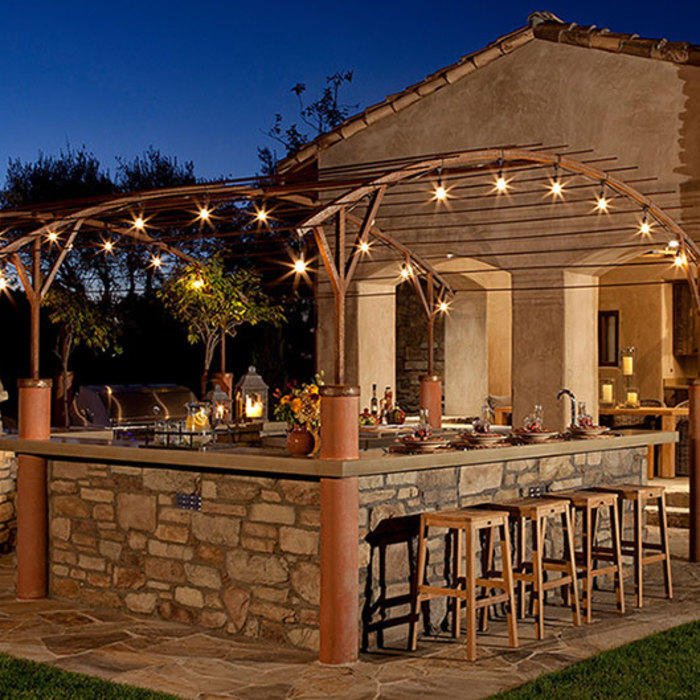 Meta-Description: Recreate the romantic and refreshing environment of an alfresco area through these seven helpful steps.
Outdoor living is essential for many households. Having a space for enjoying nature and recreation within your home's comfort is good for your wellness. Here are seven tips you can use to achieve your dream alfresco place where you can dine, chat, and enjoy.
Size Matters
Choose an area in your yard and measure how big you want your alfresco area to be. You need to consider how many furniture pieces you wish to place, what theme you will use, and how many people will use the alfresco area. You might want to add entertainment elements in your outside space to make it more fun.
Connect the Inside with the Outside
Alfresco areas are often a mix of the inside and the outside. They could be a dining and entertainment space that extends from the living room or the kitchen. Italian-style alfresco sometimes extend from the foyer or function area, a concept The Silk Residences uses in their alfresco dining area.
Choose large sliding glass doors or foldable dividers to decrease the barriers of the inside and outside. Add stone pathways from your door to the alfresco area. Connecting your dining or living room to your alfresco area creates a sense of openness, freedom, and intimacy in your household.
Extend Your Kitchen Space
Recreate the vibes of camping, bonfires, and barbecues by building an outdoor kitchen and dining area. Add either a barbecue grill, large pizza oven, or a bar area to accommodate guests and amaze them with your cooking skills! Keep in mind to choose equipment suited for outdoor use to avoid paying for damages or replacing broken stoves, grills, ovens, and other machinery.
Add Shade
Assuming you already have a concept of what your alfresco area will look like, build shade in sunny spots. While the sun's rays may add aesthetic hints to photos and your outdoor setup, the bright lights and heat may stop the fun. They may also damage the surfaces of your furniture and equipment.
There are various shades to choose from, such as aluminum batten, timber, cloth, or creeper plants. Explore what options suit your budget and your alfresco's theme to spruce up your outdoor area and make it ready for the summer season.
Make it Functional
Your outdoor area isn't limited to being outdoor dining spaces. Build it to be a nook where you can enjoy past-times, have tea with friends, play with your pets, or just adore the outdoors. Your alfresco area should be functional all year round. It is wise and economical to have a place ready for any holiday, season, or weather.
Landscape It
Plants make any interior and exterior look alive and more attractive. You want to landscape its green areas to suit your space's purposes and aesthetics. Pruned potted plants and hedges recreate the vibes of an Italian-Mediterranean courtyard. Sand, rocks, and bushes are perfect for a Japanese Zen-inspired space. You may also choose small potted greenery such as succulents or bonsai to decorate your dining or coffee tables and bar counters.
Make It Private
Alfresco areas are meant to be open. Still, you want to make sure it is private. Use hedges or group tall plants together to hide your space from onlookers. Well-placed roofs, screens, and landscaping may help make your alfresco area more private without confining you.
Building an alfresco area may not be easy, but achieving its intimacy, openness, and link to nature makes the building project worthwhile. Consider these seven helpful tips to create your outdoor dining and entertainment space at home.