Premium Watches by Maurice Lacroix: Innovative and Creative Craftsmanship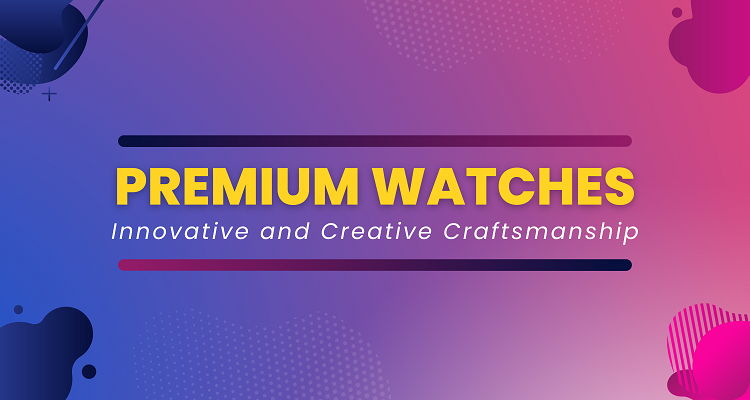 This Swiss luxury watch brand has been crafting exquisite timepieces for over 40 years and has earned a reputation for producing exceptional quality and design.
Maurice Lacroix was founded in 1975 in Switzerland and has since become known for its exceptional quality and design. The brand has a rich history in watchmaking, focusing on innovation and creativity. Maurice Lacroix has won numerous awards and has established itself as a leading luxury watch brand.
There are several reasons why you should consider to buy Maurice Lacroix timepiece. Firstly, their commitment to excellence and attention to detail means that every watch is crafted with precision and expertise. Secondly, the brand offers a range of collections to suit a variety of styles and preferences. Finally, a Maurice Lacroix watch is a timeless investment that is sure to impress for years to come
Maurice Lacroix offers several collections, each with its own unique style and characteristics. Let's take a closer look at some of their most notable collections.
The Masterpiece Collection
The Masterpiece collection is the pinnacle of Maurice Lacroix's watchmaking expertise. These timepieces are created with the closest attention to detail and feature exquisite complications such as moon phase displays, chronographs, and perpetual calendars. The Masterpiece Collection showcases the brand's mastery of haute horology and its commitment to creating timepieces that are truly exceptional.
The Aikon Collection
The Aikon Collection is a modern and sporty collection that features a distinctive six-arm bezel. These timepieces are designed for the active and adventurous, with features such as water resistance up to 200 meters and scratch-resistant sapphire crystal. The Aikon Collection is available in men's and women's styles, making it a versatile option for any wardrobe.
The Pontos Collection
The Pontos Collection is a classic and elegant collection that is perfect for the refined and sophisticated individual. These timepieces feature sleek and simple designs, with features such as date displays and chronographs. The Pontos Collection is available in various styles, including automatic and quartz movements.
The Fiaba Collection
The Fiaba Collection is a stunning collection designed specifically for women. These timepieces feature delicate and feminine designs, with features such as mother-of-pearl dials and diamond accents. The Fiaba Collection is a beautiful and elegant option for any occasion.
Overall, Maurice Lacroix offers a range of exceptional collections catering to various styles and preferences. Each timepiece is crafted with precision and attention to detail, ensuring that every watch is a masterpiece in its own right.
Their commitment to innovation and creativity sets Maurice Lacroix apart from other luxury watch brands. The brand is constantly pushing the boundaries of what is possible in watchmaking, and its dedication to excellence is evident in every timepiece they create.
In conclusion, if you are looking for a premium timepiece that combines exceptional quality, design, and craftsmanship, then look no further than Maurice Lacroix. With a range of collections to choose from, you are sure to find the perfect watch to suit your style and needs.