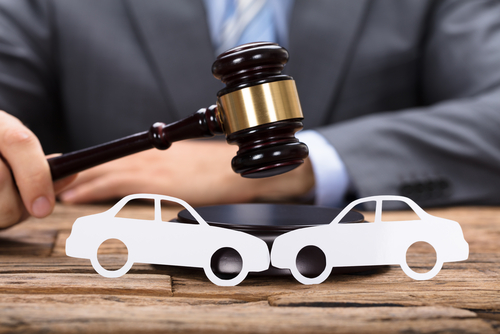 A timer starts counting down in the moments after an accident, a timer known as the statute of limitations. The statutes of limitations gives you a maximum of two years to file a personal injury lawsuit against the person who caused the accident. If you go past the two-year time limit, your suit will be dismissed, and you will no longer be able to sue for damages. There is no time to waste after an accident when it comes to getting help from Houston car accident attorneys. You need to protect your rights and leverage your right to sue before the time runs out.
Texas Statute of Limitations for Personal Injury Cases
The state of Texas has set of laws known as the Texas Civil Practice & Remedies Code that lays out how long an individual has to bring a civil suit for various types of personal injury. Section 16.003 of the code states a two-year limitation period to bring a lawsuit about for personal injury or death following an auto accident. In the event someone dies as a result of the injuries sustained in an accident, the two-year time limit resets and starts over on the day of the passing.
The only other situation where the time limit is paused is when the injured party was of unsound mind or under the age of 18 when the accident happened. This is known as a period of legal disability and ends when the individual turns 18 or returns to a state of mental soundness. The two-year timer starts when legal age or mental soundness is attained.
Why You Shouldn't Wait to Talk to a Lawyer After an Accident
Two years can seem like a sufficient amount of time to file a lawsuit, but if you're dealing with ongoing problems as a result of the accident, that time can fly. The time to seek out Houston car accident attorneys to help is in the days or weeks following the accident. People's memories of the incident are fresh and evidence is more easily preserved. The statute of limitations can also be used as leverage against the person who caused the accident.
If the person who hit you has insurance, the insurance company will most likely offer you a monetary amount to settle out of court. Taking a settlement includes signing away your right to sue the insurer at a later date. You do not have to accept the settlement that's offered, and your lawyer can negotiate further with the insurance company. The insurer knows that you have the option to file a civil suit for damages and may be willing to negotiate instead of risking a court decision.
Your chances of receiving damages that are in line with your injuries and losses are greater when you seek help from Houston car accident attorneys. Don't delay and seek help from a lawyer as soon as possible after an accident.